Updated on March 13, 2018
The male glance: how we fail to take womens stories seriously
The long read: Male art is epic, universal, and profoundly meaningful. Womens creations are domestic, emotional and trivial. How did we learn to misread stories so badly?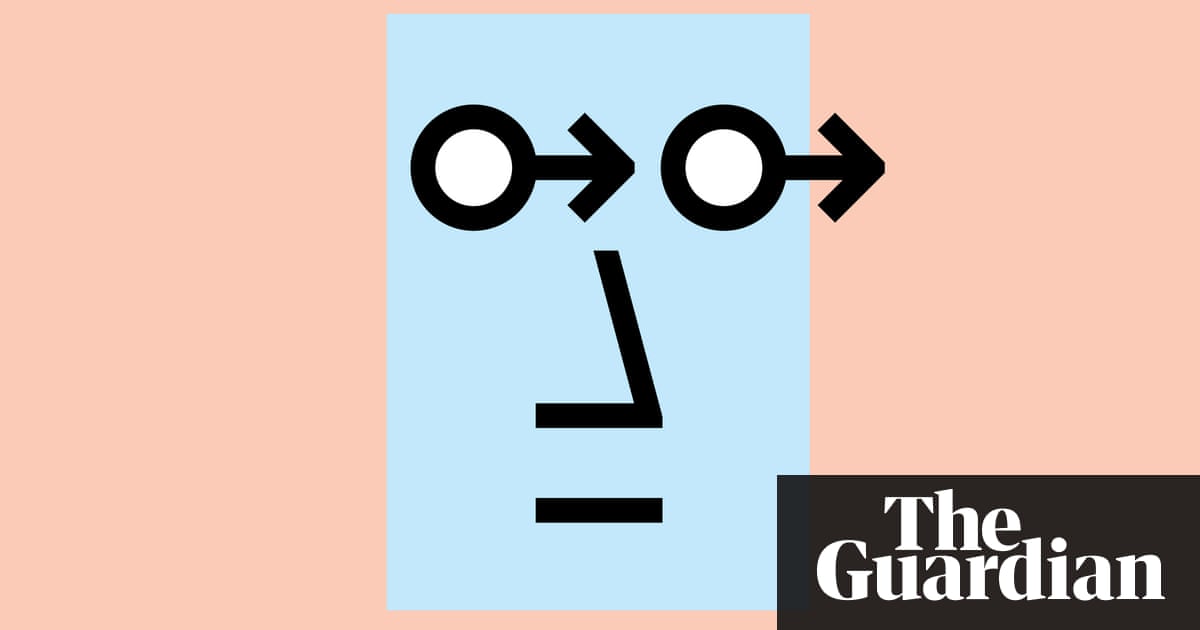 In spring 2013, HBO conducted a sly experiment on the elite TV-viewing public. It aired two new shows both buddy dramas back to back. Each was conceived as a short, self-contained season. Each had a single talented and idiosyncratic director for the entire season, and each dispensed with the convention of having a large team of writers in favour of a unified authorial vision. Both shows appeared to belong to one genre, but gestured at several others. Both used excellent actors to anchor a meandering, semi-disciplined style. And both ended by reasserting the romantic bonds of friendship. Those shows were True Detective, and Doll and Em.
Their critical reception was drastically different. One was analysed and investigated to the point of parody. The other show a much tighter work of art was breezily and inaccurately labeled a satire and forgotten. To be explicit, the show about boys got way too much credit, and the show about girls got way too little.
This is how we approach male versus female work. Lets call it the male glance a narrative corollary to the male gaze. We all do it, and it is ruining our ability to see good art. The effects are poisonous and cumulative, and have resulted in a huge talent drain. We have been hemorrhaging great work for decades, partly because we are so bad at seeing it.
---
A nefarious impulse strikes when we look at faces. It is the result of advertising combined with centuries of male-dominated image-making. Perhaps you have noticed: when you look at a face that you have been told is female, you critique it at a much higher resolution than you would if it were labelled male. Womens skin should be smoother. We detect wrinkles, discolourations and pores, and subtract them from a womans beauty in ways we dont if that same face is presented to us as masculine. There is a long history of grading aesthetics on a gendered curve. We may hope that bad habits such as these are ancient history, but in practice, our snap judgments frequently trump our theoretical progress.
A famous Susan Sontag meditation on this aesthetic paradigm bears repeating: The great advantage men have is that our culture allows two standards of male beauty: the boy and the man. The beauty of a boy resembles the beauty of a girl. In both sexes, it is a fragile kind of beauty and flourishes naturally only in the early part of the life cycle. Happily, men are able to accept themselves under another standard of good looks heavier, rougher, more thickly built There is no equivalent of this second standard for women. The single standard of beauty for women dictates that they must go on having clear skin. Every wrinkle, every line, every grey hair, is a defeat.
If our ability to see detail in a womans face is magnified by our visual habits, our ability to see complexity in a womans story is diminished by our reading habits. Centuries of experience in looking at the one through a magnifying glass has engendered a complementary practice of looking at the other through the wrong end of a telescope. Faced with a womans story, were overtaken with the swift taxonomic impulse an amateur astronomer feels on spotting Sirius: There it is! he says, and looks to the next star. Its a pleasant activity because it organises and confirms, but it produces the fantasy that a lazy reading not even a reading, but a looking is adequate, sufficient, complete, correct.
The male glance is how comedies about women become chick flicks. Its how discussions of serious movies with female protagonists consign them to the unappealing stable of strong female characters. Its how soap operas and reality television become synonymous with trash. It tricks us into pronouncing mothers intrinsically boring, and it quietly convinces us that female friendships come in two strains: conventional jealousy, or the even less appealing non-plot of saccharine love. The third narrative possibility, frenemy-cum-friend, is only slightly less shallow. Who consumes these stories? Who could want to?
The slope from taxonomy to dismissal is deceptively gentle, and ends with a shrug. The danger of the male glance is that it is reasonable. Its not always or necessarily incorrect. But it is dangerous, because it looks and thinks it reads. The glance sees little in women-centric stories besides cheap sentiment, or its opposite, the uninteresting compensatory propaganda of female strength. It concludes, quite rightly, that Strong Female Lead is not a story but a billboard.
The male glance is the opposite of the male gaze. Rather than linger lovingly on the parts it wants most to penetrate, it looks, assumes, and moves on. It is, above all else, quick. Under its influence, we rejoice in our distant diagnostic speed. It feeds an inchoate, almost erotic hunger to know without attending to reject without taking the trouble of analytical labour because our intuition is so searingly accurate that it doesnt require it. Here again, we are closer to the amateur astronomer than to the explorer. Rather than investigate or discover, we point and classify.
---
Generations of forgetting to zoom into female experience arent easily shrugged off, however noble our intentions, and the upshot is that we still dont expect female texts to have universal things to say. We imagine them as small and careful, or petty and domestic, or vain, or sassy, or confessional. We might expect them to be sentimental or melodramatic, or even in the days of Transparent and Girls provocative, unflattering and exhibitionist. But we dont expect them to be experimental, and we dont expect them to be great. We have not yet learned to see within female ugliness the possibility of transcendent art (as we have with its male counterpart), and however far we have come since 2013, thanks to shows such as Insecure, Fleabag and Catastrophe, we still have not quite learned to see female storytellers as either masterful or intentional.
And why should we? The Great American Novel (to choose one metric of excellence) is not, historically, a female genre. As John Cheever so memorably put it, The task of an American writer is not to describe the misgivings of a woman taken in adultery as she looks out of a window at the rain but to describe 400 people under the lights reaching for a foul ball. This is ceremony. Women are fine; they have their place, certainly, but they lack universality. They are not The Public.
When we look at a girl story, most of us go a tiny bit stupid. We fail to see beyond the limits of our own generic expectations. This is how the 2012 Disney film Brave got dismissed by a number of otherwise insightful critics as Just Another Princess Movie. And this is how Doll and Em as brilliant a commentary on how women have been narrated in Hollywood as there has yet been taking on The Godfather, All About Eve and Sunset Boulevard got dismissed as just another satire.

Read more: https://www.theguardian.com/news/2018/mar/06/the-male-glance-how-we-fail-to-take-womens-stories-seriously